Key Features
Magnetic 5-point harness
Adjustable footrest
Reclining action
Made from soft vegan PU leather
Wipeable surface
Compatible with all W2 and W4 models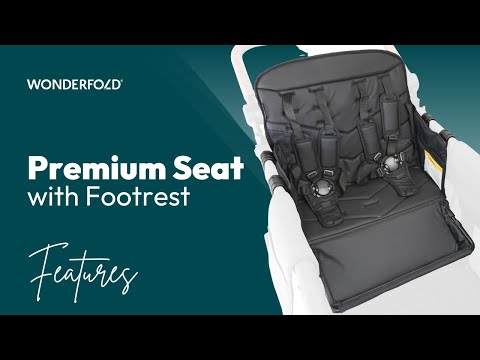 Dimensions
What's Included
FAQ
Do the premium seats recline?
Is there enough room to recline two premium seats at the same time?
No, two premium seats will not be able to recline simultaneously.
Will two fit in my wagon?
Yes, however leg space will be VERY tight. Even if the seats are in an upright position and foot rest stowed.